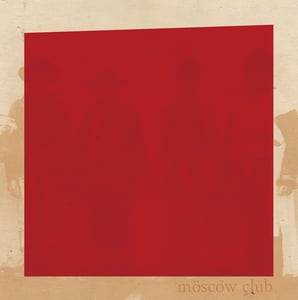 $

19.00
you might think that we've released a 7-inch record,
but it's actually a 7-inch zine!
the very first zine we ever published
filled with our artwork
comes with a CD-R of all the songs we've wrote so far:
01. thinking of you
02. cote d'Azur
03. peoples potential unlimited
04. jellyfish
05. bikinikill
06. daisy miller pt.1
07. daisy miller pt.2
08. ECHO BEACH
09. Pacific 724
10. ghost dance
11. fun affair (acoustic)
limited to 200 copies.
shipping to ...
japan : $3.00 (1week) with others +$1.00
everywhere else : $5.00 (3weeks) with others +$2.00
//////////////////////////////
$45 perks LP++ ZINE (※without CD-R)
http://www.indiegogo.com/projects/moscow-club-s-first-vinyl-lp/
wearemoscowclub@gmail.com